Blog
NEW BYP MEMO 'Youth, Race, and Partisanship': In 2012 No Party Can Take Young Voters for Granted
By on 05/03/2012 @ 02:35 PM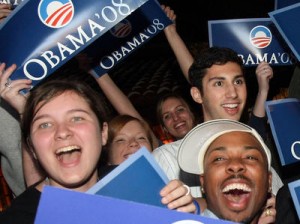 The Black Youth Project's latest memo examines partisanship in youth voting patterns as we approach the 2012 elections.
Analysis shows that while young voters are often believed to be overwhelmingly Democratic, partisanship and vote choice vary considerably across racial groups. These patterns have significant implications for how campaign and community organizations mobilize support and turnout among young voters in upcoming elections.

Click here to read more.

Copy of Cost of Freedom Voter ID App Launched
By on 04/11/2012 @ 02:48 PM
WASHINGTON, DC – April 5, 2012 – Today the Cost of Freedom Project announced the launch of the Cost of Freedom App to help voters get ready for the November election. Voters can text "Voter ID" or their state abbreviation to find out whether they need to show government-issued photo ID in order to vote.
Since 2008, there has been a wave of new laws that block access to the ballot box. The Brennan Center for Justice estimates five million eligible voters could be disenfranchised by the voting law changes. The most onerous restriction requires voters to present an official photo ID in order to vote. The new requirements have left voters scrambling to produce the documents they need to obtain a "free" photo ID or guessing whether their ID will be accepted at the polls.
"The Cost of Freedom App provides information on photo ID requirements for all 50 states and the District of Columbia," said Faye M. Anderson, Chief Evangelist for the Cost of Freedom Project. "Election Day is less than seven months away. It's not enough to take a stand against voter suppression. We must help voters get ready. The Cost of Freedom App jump starts the application process for voters who lack an official photo ID."
Anderson added: "There is widespread confusion about acceptable forms of ID. Pennsylvania, the most recent state added to the Election Protection Coalition's Map of Shame, has the third largest student population in the nation. Yet most student IDs will not be accepted because they do not have expiration dates. The Cost of Freedom App empowers students with information to ensure their voices are heard."
Voters in strict photo ID states can text "Voter ID" to:
Georgia: 404-418-6500
Indiana: 317-474-6605
Kansas: 785-246-5777
Pennsylvania: 215-352-5405
Tennessee: 615-338-7353
Wisconsin: 608-729-7020
Voters in non-photo ID states can text their state abbreviation to 202-609-7909.
Callers in, for example, Ohio will receive this message: No photo ID required. To check your voter registration and polling place location, visit http://bit.ly/OHVoter or call 1-866-OUR-VOTE.
Black Youth Vote, a signature program of the National Coalition on Black Civic Participation, has partnered with the Cost of Freedom Project. BYV will promote the Cost of Freedom App through their website, social media and traditional voter education materials.
"Voter ID is a priority issue for young voters because we are disproportionately impacted," said Illai Kenney, Black Youth Vote Fellow. "In Wisconsin, for instance, 78 percent of black men and 66 percent of black women between the ages of 18 and 24 do not have a driver's license. For us, it's about having our voices heard. It's about our future."
"We are not acquiescing to voter suppression," said William Kellibrew IV, Deputy Director of The National Coalition. "Instead, we are fighting back against the attack on our voting rights wherever they are being attacked. That means we must continue to educate voters about the acceptable forms of ID. While we push back against these unjust laws at the Justice Department and in the courts, we must help voters obtain a voter ID. We can't wait until September to get ready. By then, it will be too late. The app is an excellent tool in our arsenal to reach out to the youth."
The Cost of Freedom App is powered by Twilio. It was developed by Jack Aboutboul, API Evangelist at Twilio. Aboutboul said: "As a sponsor of civic hackathons across the country, Twilio is committed to supporting 'doers doing good.' The Cost of Freedom App will help citizens exercise a fundamental right of our democracy."
About Cost of Freedom Project: The Cost of Freedom Project stems from the Random Hacks of Kindness hackathon at Drexel University. The citizen-led initiative also is developing a web-based app to provide county-level information on how to get a voter ID. The alpha version of the web-based Cost of Freedom App will be launched in late April. For more information, visit Facebook.com/CostofFreedom.
About Black Youth Vote: Launched on April 4, 1996, Black Youth Vote is a national grassroots coalition of organizations and individuals committed to increasing civic engagement among black youth and young adults between the ages of 18 and 35. BYV identifies campus and community-based organizations and engages their youth leaders to foster civic engagement, including issue education, voter registration and voter protection. For more information, visit www.ncbcp.org/programs/byv.
About Twilio: Twilio, Inc. is a cloud communications company based in San Francisco. Twilio is a web-service API that lets software developers use existing web languages and skills to build voice and SMS applications. For more information, visit www.twilio.com.
Media contacts: Faye Anderson Cost of Freedom Project 718-369-6059 costoffreedomproject@gmail.com @andersonatlarge
Michael Selvidge Twilio 415-350-3091 michael@twilio.com @selviano
No Photo ID = No Democracy
By Black Youth Project on 01/03/2012 @ 11:50 AM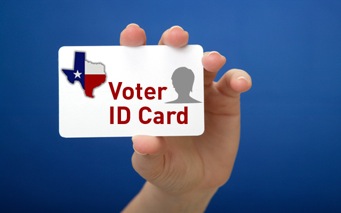 In the 2008 Presidential election the black youth (age 18-24) voter turnout rate was 55%; an 8% increase from the 2004 Presidential elections and the highest increase among any demographic. While these numbers are heartening, the political voices of young black people across the United States are being imminently threatened. The new photo-identification laws passed in the state legislatures of Kansas, South Carolina, Tennessee, Texas, and Wisconsin will without a doubt significantly reduce the voter turn-out rate for young African-Americans in the 2012 Presidential election as well as dilute their overall voice. Although we are allegedly living in a "post-racial" society, the institutionalized political marginalization of communities of color continues to persist unabated. Although overt racism may not be as conspicuous as it was when Lyndon Johnson signed the 1965 Voting Rights Act which aimed to finally protect the unfulfilled promises of the 15th amendment of the U.S. Constitution which states, " The right of citizens of the United States to vote shall not be denied or abridged by the United States or by any State on account of race, color, or previous condition of servitude"; the statement still rings hallow. What's even more concerning, is that with the lack of substantive policies coming from the right as real alternatives to President Obama's initiatives, it seems that the fuss about photo-identification is mere a ploy to demobilize a crucial voting bloc to win back the keys to the Oval Office.

How Can I Lead A Generation?
By Johnae Strong on 12/07/2011 @ 05:39 PM
We hear it everyday, "Somebody should do something about…" or "this generation needs a good leader". I have found that in my generation there is hope for such remarks. Many of my peers are not only in agreement but actively pursuing leadership in different ways from leading marches for a trauma center on the south side of Chicago to working Obama's campaign. I am inspired by the power that we have as youth but also cautious because power without direction can be fatal. I find myself examining my role in this climate of change.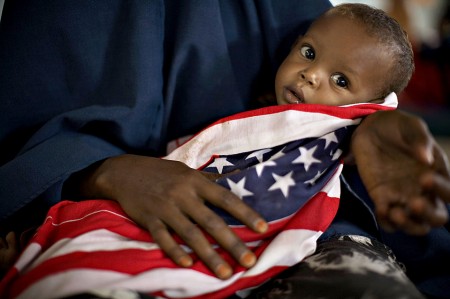 A recent experience in a school caused me to look my responsibility in the face.
On a brisk Wednesday morning I walk into an elementary school on the West Side of Chicago. Up two flights of stairs I find my classroom and stand at the doorway. There are two lines of children facing me with snotty noses and crusted eyes but also with eager smiles on their faces. An eight year old boy leads the pack, walking up to me with a hand outstretched to shake mine, "Good morning, Miss Strong," he says with an expectant expression. "Good morning," I respond with an equally large smile and eager expression. This happens twenty-three more times as I nod and greet each young boy and girl who look up to me with wide eyes. They are literally and figuratively 'looking up to me'.

Black Youth and the Need for More Than Just Another Passive Vote
By Black Youth Project on 12/07/2011 @ 05:32 PM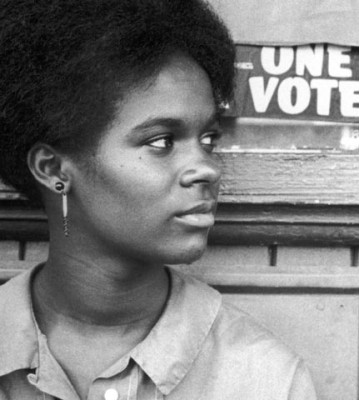 Eleven years into the 21st century and we find young black youth more disengaged, more disenfranchised, and have in many ways disappeared more now than ever before. The politically active scene of the 1960′s and 70′s (when organizations like SNCC and the Black Panthers were at their peak) is all but gone 40 years later. So where do we go from here? There is an active youth presence in the Occupy Wall-street cause. This national campaign has transformed into an international movement. It began with activists and citizens around the country joining a fight against the abusive corporate powers in the United States. Through this movement questions inevitably emerged. Individuals began to challenge and question the validity of our societal structure. This challenge translates into the examination of democracy, one of the fabrics that makes our country what it is today.

Serving Victims of Domestic Violence Homicides
By on 10/27/2011 @ 01:41 PM
Understanding how we can better serve victims of domestic violence, including those of domestic violence homicides, was the theme of the Department of Justice's National Domestic Violence Awareness Month program.
Deputy Attorney General James M. Cole set the stage for a critical discussion with a panel of national experts. He reminded us that this administration has made ending domestic violence a priority.
"The double tragedy of deaths due to domestic violence is the realization that in many cases, they could have been prevented. There is a growing consensus among researchers and practitioners that domestic violence homicides are predictable and thus often preventable."
Leading the dialogue on domestic violence homicides was international peace advocate and survivor William C. Kellibrew, IV. He told his story of a childhood besieged with violence. At the age of six, he was molested and at the age of ten, he witnessed the murder of his mother and brother by his mother's estranged boyfriend. After years of therapy, he has become an advocate on behalf of ending violence and poverty. In an effort to encourage other young people to feel more comfortable asking for help, Mr. Kellibrew challenged everyone to engage and educate youth.
Northern Arizona University Professor Neil Websdale, who directs the National Domestic Fatality Review Initiative, explained that fatality reviews. These reviews bring together a wide range of professional and community members to examine homicides from the vantage points of the victims (and sometimes offenders) and learn how to prevent such tragedies. They have the potential to identify gaps in responses, commonalities and risk factors in individual cases. In turn, this information can be used by communities and law enforcement to improve responses to incidents of domestic violence. OVW has provided funding to support these types of reviews.
Dr. Websdale also facilitated a dialogue among panelists Susan Ley of the District of Columbia's Wendt Center for Loss and Healing; the senior victim witness specialist with the D.C. United States Attorney's Office Marcia Rinker; and David Sargent, lead trainer for the Lethality Assessment Program (LAP) in Maryland.
Developed by the Maryland Network Against Domestic Violence, the LAP is an intervention program that uses a questionnaire to identify victims of domestic violence who are at risk of being seriously injured or killed by their intimate partners. Those individuals are then immediately connected to the domestic violence service provider in their area. Identifying these at-risk victims can help prevent serious harm, even murder, from occurring.
The panelists discussed the importance of lethality assessment tools for identifying at-risk individuals and the critical importance of victim support services for individuals exposed to grief, trauma, and violence. They shared information about intervention and prevention practices and awareness building about the cycle of abuse. Together, these strategies have the potential to change lives by better equipping service providers and victim advocates.
Working together, learning from each other, and applying what we have learned will change the landscape. We are building a nation where women, men and children will no longer be victims of domestic violence.
We need to stay focused and vigilant. We need to continue to nurture the seeds that are planted by those around us who speak out, and take action, each day.
For more information about the Office on Violence Against Women, visit ovw.usdoj.gov. We remind all those in need of assistance, or other concerned friends and individuals, to call the National Domestic Violence Hotline at 1-800-799-SAFE or the National Sexual Assault Hotline at 1-800-656-HOPE.
Unfinished Business: Let's Get Busy!
By on 08/25/2011 @ 11:38 AM
Unfinished Business: Let's Get Busy!

Posted August 24, 2011

By Melanie L. Campbell
President & CEO and Convener, Black Women's Roundtable
National Coalition on Black Civic Participation

The passage of the 19th amendment in 1920 was a seminal moment in the women's rights movement. A diverse coalition of women, including Lucretia Mott, Elizabeth Cady Stanton, Sojourner Truth, Ida B. Wells, and others, won the right to vote for women. But, when African American women showed up to the polls, most were denied their right to vote until the passage of the Voting Rights Act of 1965. Just ask Fannie Lou Hammer who was nearly beaten to death in 1963, for registering black voters. So, as we prepare to celebrate and commemorate the 30th Anniversary of Women's Equality Day and the 48th Anniversary of the 1963 March on Washington, we know we have unfinished business.

Today, we see the rolling back of access to democracy and workers' right to organize, especially aimed at disenfranchising women, minorities, youth and working class people. One by one, states are passing or attempting to enact draconian Voter ID bills, revert back to laws preventing formerly incarcerated from voting, and denying public workers the right to organize. These attempts to roll back the clock on our voting rights and worker rights remind us we have unfinished business.

We owe the great women of the 1920 and 1963 Movements a great deal. They led the way to make sure that all women had the right to vote and all people have the right to good jobs, justice and freedom. The NCBCP Black Women's Roundtable joins the HerVotes coalition in a clarion call to action for women to get organized now to maximize the power of the women's vote for 2012. Women are the majority vote in this country. Now is the time to leverage of votes and voices to stop the attack on women's health and economic opportunities by those who want to take the country backwards to a time of exclusion and division, rather than moving forward together to a new era of inclusion, hope and opportunity for all. Ladies, we have unfinished business. Let's get busy!
Currently reading page 3 of 8.