Blog
I Am My Brother's Keeper: Obama's New Initiative for Young Men of Color
By Sherman Justice Black Youth Vote! on 02/27/2014 @ 02:37 PM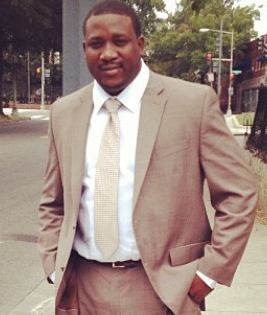 By Sherman Justice, Black Male Initiative Fellow/Black Youth Vote, NCBCP
After learning about President Obama's new initiative, "My Brother's Keeper" being announced today, I immediately thought about my young son and the opportunities that will be afforded to him that I never had. I thought of all the hard work that nonprofit organizations have invested at the grassroots level for this type of initiative to exist, and how fortunate I am to be working as a Fellow for the National Coalition on Black Civic Participation on a Black Male Initiative that will train and support young black men across the nation on civic engagement, organizing and leadership development in their respective communities.
Early childhood education, ending the school-to-prison pipeline and access to college and careers are among the key components of the "My Brother's Keeper" initiative that will focus on men of color from birth to twenty-five years of age. Considering the fact that forty percent of students expelled from schools are black and are three and a half times more likely to be suspended than whites, it is imperative that we support President Obama's efforts and make this initiative a success.
I know too well the devastating consequences of the school-to-prison pipeline, which I first encountered at age 15 after a school altercation. Having a mentor or positive influences within my community could have made a substantial impact on my life. Further, with the unemployment rate for black men at a staggering 12 percent compared to 6.6 percent for the nation, as a whole, it is apparent that we have much work to do.
According to the Obama Administration, foundations, businesses and community groups will develop plans for the "My Brother's Keeper" Initiative to help men of color at particularly vulnerable times of their lives. It is my hope that initiatives such as this will help me believe that when I tell my son he can be whatever he wants, he actually can be.