Featured Stories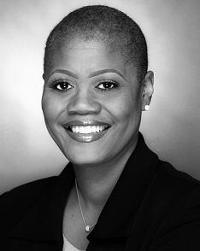 "I am where I am because of the bridges that I crossed. Sojourner Truth was a bridge. Harriet Tubman was a bridge. Ida B. Wells was a bridge. Madame C. J. Walker was a bridge. Fannie Lou Hamer was a bridge."-- Oprah Winfrey
On January 20 the nation crossed a bridge into a new era, swearing in the first African American president of the United States, President Barack Obama.
Despite the excitement and emotion elicited by the historic moment, for many American's the crossing of that bridge is filled with fear of what lies ahead as our country struggles through the worst financial crisis of our times, wars in the Middle East and unrest in many parts of the world.
As an African American woman, I too am challenged by the current economic crisis and global strife. Yet, I am also optimistic about this extraordinary time we are experiencing and feel blessed to have the opportunity to help pave a new path for future generations.
Since taking office President Obama signed the Economic Recovery and Reinvestment Act which will create millions of jobs, increase and extend unemployment insurance, and subsidize health care coverage for nearly five million unemployed Americans. President Obama also challenged all of us that for this new era to be successful, it will require service, sacrifice and faith of all Americans.
Of course, the ongoing struggle for justice has empowered African American's with a unique understanding of the sacrifice, service, and commitment necessary to overcome adversity during hard times. And historically, black women have been the glue that held black families together during turbulent times.
The NCBCP's Black Women's Roundtable (BWR) takes great pleasure in welcoming the nation's new first lady, Michelle Obama, and the many exceptional African American women that President Obama selected to play an integral role in shaping the future of America.
The phenomenal Black women who have been tapped to lead include: Susan E. Rice, ambassador to the United Nations; Valerie Jarrett, senior advisor and assistant to the president for intergovernmental relations and public liaison; Melody Barnes, director of the White House Domestic Policy Council; Linda Jackson, Environmental Protection Agency administrator; and Desiree Rogers, White House social secretary. Their cultural insight and viewpoints will help ensure that the concerns of women, especially African American women, are addressed by the new administration.
Understanding the unique and valuable perspective Black women have to offer on issues that confront our community, the National Coalition is proud to launch the "Black Women's Roundtable Whispering Out Loud Op-ed Series" in partnership with the National Newspaper Publishers Association. The kitchen table conversations will be authored by women from all walks of life and provide insight and analysis on critical issues that impact Black women, placing a special emphasis on what Black women need and expect from the new administration and 111th Congress.
Contributors to the op-ed series are an intergenerational cadre of Black women including: Dr. Dorothy I. Height, chair and president emerita, National Council of Negro Women; Mrs. Evelyn Gibson Lowery, founder, S.C.L.C. WOMEN; Susan L. Taylor, editor emeritus, founder National Cares Mentoring Movement; Dr. Leslie L. Baskerville, president, NAFEO; Dr. Yvonne Scruggs-Leftwich, senior professor, National Labor College; Felicia M. Davis, president, Just Environment; Clayola Brown, president, A. Philip Randolph Institute; Nicole Lee, president, TransAfrica Forum; Dr. Elsie Scott, president, CBCF; Dr. Barbara Skinner, president, Skinner Leadership Institute, and others dedicated to justice and equality.
A signature program of the NCBCP, Black Women's Roundtable – Healthy, Wealthy and Wise, is committed to making sure African American women are appointed to key leadership positions. BWR also develops leadership potential of African American women as policy makers and change agents, promotes their involvement in policy discussions, and works to connect women in a broad network regardless of political affiliation.
---
Melanie L. Campbell is the CEO and executive director of the NCBCP and an advocate and recognized expert on voting rights, youth civic engagement and women's issues.