Press Releases
All Media inquires, please contact:
Angelo Greco at (917) 499-2688  angelo@trillmulticultural.com
Lon Walls at (301) 996-1669  lwalls@wallscomm.com
Tyrice Johnson at (205) 643-4755  newmedia@ncbcp.org
Dec 14, 2012
Black Women's Roundtable Statement on Ambassador Susan Rice's Decision to Remove her Name from Secretary of State Consideration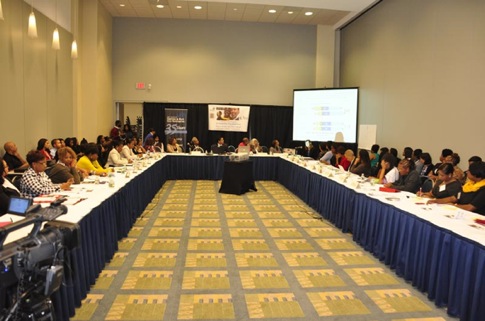 On behalf of the Black Women's Roundtable, we write to express that we are extremely disappointed that UN Ambassador Susan Rice removed her name from consideration to be nominated for secretary of State. However, we understand her commitment to the country and the need to deal with important issues without distractions from obstructionists determined to attack the Ambassador in a vicious vindictive manner.
We are proud of UN Ambassador Susan Rice for her grace and unwavering resolve. We believe the country and the global community lost one of the best candidates for Secretary of State and that those obstructionists in Congress who attacked Ambassador Rice did our country a disservice. They should be ashamed of their actions and we hope this type of unprofessional behavior does not happen in the future.
Ambassador Rice is a patriot and our support and respect for her as a diplomat, a role model and public servant has only been heightened. We will continue to stand by Ambassador Rice in her service to the nation now and in the future.