NCBCP Headlines
This year has been a time of reflection, regression, reaction and a call to action for The National Coalition and our Black Women's Roundtable and Black Youth Vote! Networks.
With your support, we will continue our MOVEMENT!
Yes, its MOVEMENT Time!
REFLECTION
A little over a year ago----The National Coalition successfully mobilized 298,732 African Americans to vote in the 2012 Presidential Election that helped to achieve record Black voter turnout with Black voters outvoting white voters for the first time in U. S. history.
Black women led the way in voting and protecting voters in 2012!
REGRESSION
In June 2013, the U. S. Supreme Court struck down Section 4 of the Voting Rights Act making it nearly impossible to enforce protection of our voting rights.
In July 2013, George Zimmerman was unjustly acquitted of killing an unarmed teenager, Trayvon Martin.
Women's rights, workers' rights, voters' rights and immigrants were under attack in the states ALL YEAR LONG!
REACTION
The Power of Coalition........
The Black Women's Roundtable (BWR) mobilized over 300 women leaders from across the country to come to Washington, DC for its Women of Power National Summit (Summit) during Women's Month in March 2013. The summit hosted special enrichment sessions for girls that was hosted by NEA.
BWR Summit attendees participated in the first POLICY DAY to meet with their Congressional representatives, Federal Communications Commissioner, Mignon Clyburn, on Capitol Hill and Obama Administration Officials at The White House to share their policy priorities.
The National Coalition co-signed a letter commending the U. S. Department of Justice for keeping their civil rights investigation open in the wrongful death of Trayvon Martin by George Zimmerman. The letter also urged DOJ to pursue its criminal civil rights investigation to the fullest extent.
The National Coalition served as a co-convener of a unified coalition, for the 50th Anniversary of the 1963 March on Washington (50th MOW Coalition) to organize the 50th MOW Official Week of Activities as a CALL TO ACTION!
The 50th MOW Coalition worked successfully to organize several activities that included the following: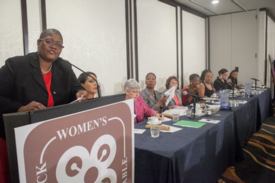 Black Women's Roundtable organized a diverse leadership coalition of over 200 women leaders for the Women Leaders of the Movement Dialogue. Women attending shared HerStories of the key leadership role women played in 1963 up to today and worked to develop a unified women's agenda.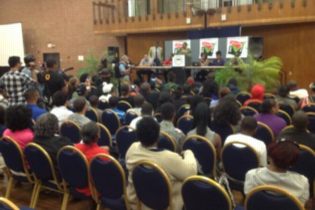 Black Youth Vote! (BYV!) trained over 300 youth activists and organizers at the BYV! Organizing and Training Conference.BYV partnered with APRI, NEA, Generational Alliance, NAACP, The Praxis Project and others to host organizing conference.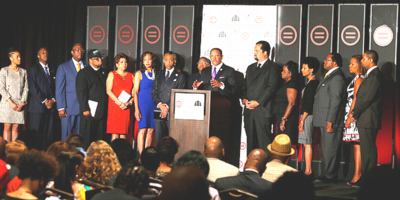 The National Coalition partnered with the National Urban League, National Action Network and NAACP to co-convene over 60 Black leaders to develop a 21st Century Agenda for JOBS and FREEDOM that was released at the NUL Redeem the Dream Summit.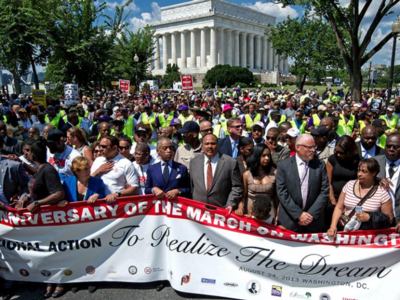 Over 250,000 people joined the March on Washington on August 24th, led by Rev. Al Sharpton and Martin King III, calling for JOBS and JUSTICE! National Coalition's president & ceo, Melanie Campbell, was a speaker at the 50th MOW.
Each generation is faced with a Movement moment that requires them to stand up and fight back against injustice with strength and fortitude. The 2014 Mid-Term Election cycle will decide the following:
435 U. S. representatives are up for reelection in the House of Representatives
33 of the 100 U. S. Senators are up for reelection.
38 state and territorial governorships and 46 state legislators are up for reelection.
We need your support to ensure we can register, educate, protect and mobilize Black voters across the country to vote in the 2014 Mid-Term Election and demand JOBS AND JUSTICE!
DONATE NOW! Your donation of $10, $25, $50 or more will support The National Coalition's organizing and base-building work in 2014 that includes:
Restore the protection of our voting rights
Fight for jobs with livable wages, equal pay for women and paid sick leave for low wage workers
Protect access to affordable quality health care for all Americans
Advocate for gun safety reform to save our children, Black men and boys
Stop the attacks on women's rights to control their own bodies
Promote quality public education and support for HBCU's
Encourage affordable access and adoption of broadband for all communities
Make a 100% tax-deductible year-end donation of $10, $25, $50 or more to The National Coalition TODAY or volunteer at ncbcp@ncbcp.org.
Thank you for your support!