Press Releases
All Media inquires, please contact:
Angelo Greco at (917) 499-2688  angelo@trillmulticultural.com
Lon Walls at (301) 996-1669  lwalls@wallscomm.com
Tyrice Johnson at (205) 643-4755  newmedia@ncbcp.org
Dec 17, 2015
Black Women's Roundtable Launches New Voter Guide
Black women also made history in 2008. According to the U. S. Census Bureau in 2008, "Black women turned out at a higher rate than any other racial, ethnic and gender group." Also, the Census Bureau reported in 2012 Black voters made history outvoting whites for the first time in recorded voting history and this was due in large part to high voter turnout of Black women.
Today, we are on the eve of another defining moment in our nation's history as we gear up for the 2016 Presidential Election Cycle that will elect the 45th President of the United States. Voters will also elect 435 members of the U. S. House of Representatives, 34 U. S. Senators, 13 state governors; and 86 of the 99 state legislative chambers.
The 2016 BWR Voter Guide is a non-partisan resource for voters to prepare to participate in national, state and local elections in their communities. The voter guide offers a unique opportunity for voters to learn about the Presidential candidates and their vision for the country. The guide includes key 2016 election dates for caucuses, primaries, general election, state voter registration deadlines, Republican and Democratic conventions, official presidential debates and much more!
You can access the BWR Voter Guide HERE
In August 2015, the BWR and our partners (APRI, NAACN, and N.O.B.E.L. Women) sent letters inviting 21 declared democratic and republican presidential candidates that were ranking in the nation polls, to submit their written responses to our 2016 Presidential Election Questionnaire. Four of those candidates dropped out the race since the initial request went out three months ago. The BWR Voter Guide includes candidate profiles for the 17 presidential candidates remaining in the race as of December 7, along with the written responses we received from six of the presidential candidates.
The extensive questionnaire focused on key issues identified by BWR's research, national and state-based network members and partners that are important to Black women including the ESSENCE/BWR Power of the Sister Vote Poll that was released in September 2015.
The BWR 2016 Presidential Candidates Questionnaire consists of 41 questions organized into five broad domestic policy issue areas, including:
Economic Opportunity, Equity and Access Quality Education, Equity and Access Quality Health Care and Health Justice Systematic Racism and Criminal Justice Inclusive Democracy What you will find in the voter guide are the candidates' unedited responses to the questionnaire (along with the letter received from one candidate, and general statements from the respective teams of two other candidates), which are organized in the five policy major categories listed above. These responses along with the candidate profiles provide substantial information about the field; but more importantly, the reader can develop a framework for sifting through all of the positions and policy options that emerge during the election cycle.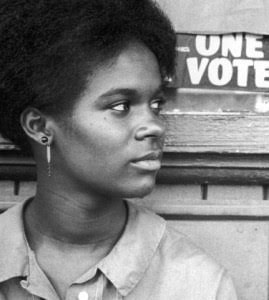 We hope voters will find the 2016 BWR Voter Guide useful as they prepare to exercise their right to vote.